Film Processing
C41, E6 and Black & White, Film Processing
Film processing adheres to film manufacturer specifications, using strict quality control measures. Our chemistry is kept fresh at all times, with constant control strip and densitometry testing.
Formats: 110, 35mm, APS, 120, 220, 4x5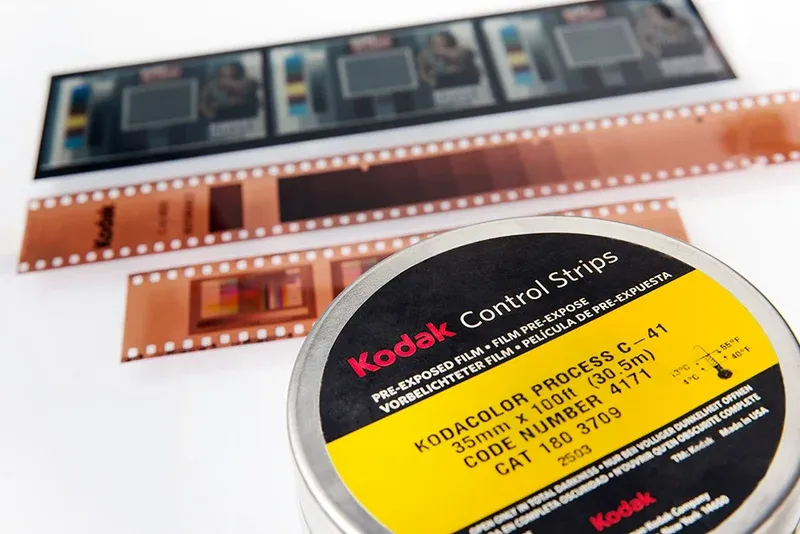 Develop Only
By default we cut in strips of 6's for 35mm rolls. For 120 rolls we use full width sleeves to support most common format sizes. If you wish for us to leave your negatives uncut, we will roll them into a small box.
Slide Film Develop & Mount
Add Standard Scan - $7.50
Add High Res Scan - $27.50
Per Frame - $3
(if not at time of processing)
Develop and Scan
Our expert technicians are highly trained and experienced to perform great consistent colour judgement. We look closely at every single frame to make adjustments and corrections to provide you with the highest quality scans possible. We know that everyone's taste is different. If you have any custom requests or need your scans to match a provided reference, simply communicate with us what you have in mind prior to commencing your job. Formats: 110*, 126*, 127*, 35mm, APS, 120, 220, 4x5 *additional charges for these formats
Standard Resolution
Short side: 8" (2400px) @300dpi JPEG Approx 5.2mb file size $16.50 per roll + TIFF $5 per roll
High Resolution
Short side: 16" (4800px) @300dpi 8-bit TIFF Approx 85mb file size $38.50 per roll
Develop and Print
The most cost-effective way for processing and printing your images. Using our traditional C-Type printer, we can provide a set of standard small prints that are great for layouts, proofing or albums, with the option to add more scans or larger prints. Choose between two paper types — Gloss or Lustre.
35mm
12 Exposures - $15.50
24 Exposures - $19.50
36 Exposures - $24.50
APS
25 Exposures - $19.50
40 Exposures - $24.50
Standard Scans - $7.50
High Res Scans - $27.50
Additional Set - $7
Upsize to 6x8" - $12
Terms and Conditions
View