Motion Services
Process and transfer your motion picture formats with our on-premises lab facility. We use quality chemicals and custom made machinery to ensure consistency and high-quality processing. Our film processing and transfer occurs in the same facility so that we can ensure quality and efficiency for turnaround time.
Coming Soon:

Processing Services

Once our processing services are active, we will be able to process super 8 and 16mm film formats. We will only be able to process colour ECN-2 films to begin with, but we will be expanding to other processes down the line.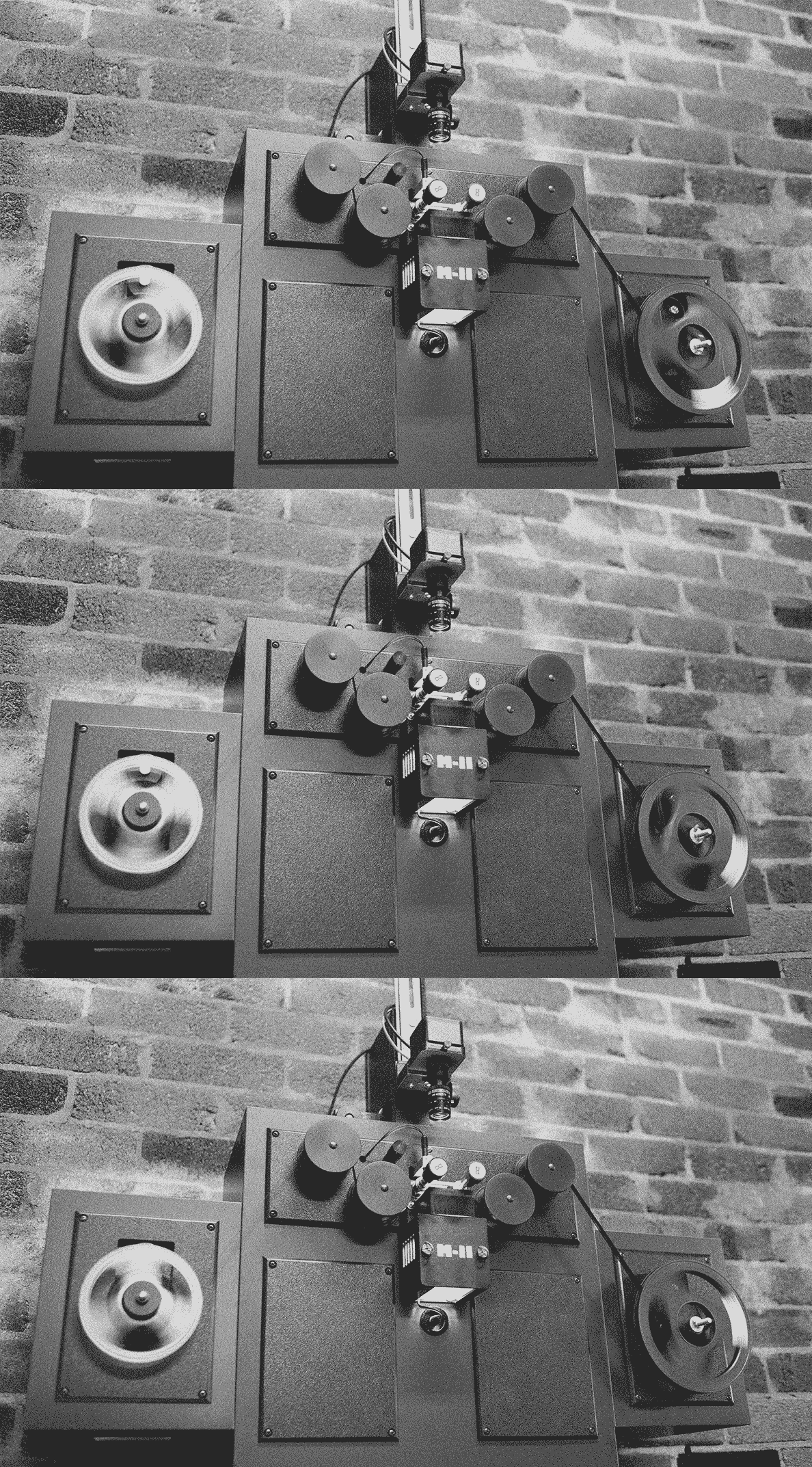 Motion Film Transfer
The digitisation process of motion picture film is quite unique. Our high-end Universal Mark II scanner will individually photograph each frame of your reel at 2.5k resolution. From this image sequence, we then create a movie file with the same frame rate as was shot by you. We output files at the maximum resolution of the scanner which is 2.5k with a slight overscan. We overscan to include partial rebate of the film so that you have the most flexibility when needing to crop or pan and scan. We can provide an additional custom colour grading and dust removal service where our expert technicians will make further adjustments to your film. Formats: Regular 8, Super8 , 16mm , 35mm
Output Size
File Codec (.mov)
Super8 (50ft)
16mm (100ft)
35mm (200ft)
2048 x 1536px
Compressed H.265
$45
$45
$45
2048 x 1536px
Uncompressed DNxHR 444
$55
$55
$55
+ Delivered via Dropbox upload or hard drive provided by you
+ Colour Grading and Dust/Scratches Removal - $50
Videotape Transfer
We can capture your video tapes using our broadcast quality equipment. All video tapes are captured to HD video format. This is a great way to re-visit some old home movies or if you're an artist that uses videotape as your medium. Formats: VHS, S-VHS and VHSC (PAL, SECAM and NTSC) We will be expanding to other formats soon.
Output Size
File Codec (.mov)
Per Tape
+ Delivered via Dropbox upload or hard drive provided by you
Mail Your Reels and Tapes To Us!
If you're not close to either of our store locations, you can mail your order to us. Fill out the order form >>
Submit Form